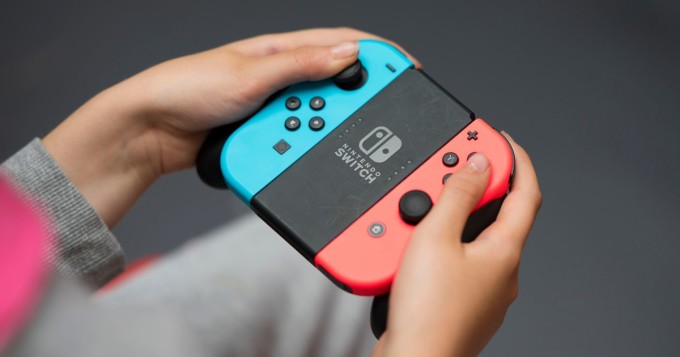 Alamy / AOP
08:10 - 17.06.2020 / pelit / Findance
Nintendo Switch -peliuutuudet viikolla 25 / 2020 - mm. Burnout Paradise Remastered
Nintendo eShop tarjoaa tällä viikolla ostettavaksi seuraavat Nintendo Switch -uutuuspelit:
16.6. Summer in Mara
Take care of your own island and explore the ocean in this farming adventure. Summer in Mara mix farming, crafting and exploring mechanic in a tropical archipelago with a colorful style and strong narrative.
17.6. Edna & Harvey: The Breakout – Anniversary Edition
Edna ja Harvey ovat taas täällä! Palkittu seikkailupeli on uusittu kokonaan, joten se sisältää uuden ulkoasun, uutta tekniikkaa ja parannellut pelikomennot. Koe kulttiklassikoksi kohonnut peli – nyt entistäkin parempana!
17.6. Across the Grooves
Your choices affect the destiny of Alice, drastically changing her reality and allowing her to explore alternative destinies by modifying her past. Travel across European cities, meet colourful characters and solve the mystery.
17.6. I dream of you and ice cream
A sinister creature has enslaved mankind. Solve puzzles, gather components for a machine you are building, find comfort in your dreams.
18.6. RUINER
RUINER is a brutal action shooter set in the year 2091 in the cyber metropolis Rengkok. A wired psychopath lashes out against a corrupt system to uncover the truth and retrieve his kidnapped brother under the guidance of a secretive hacker friend.
18.6. -KLAUS-
Klaus is lost and alone. Who? Where? Why? He doesn't know anything. Only you can help him find the truth. Join Klaus and K1 - a friendly brute - as you explore this puzzle platform game, through a geometric kaleidoscopic world with high contrast and pop art.
18.6. Namco Museum Archives Vol. 1
Mukana retro-pelit: Galaxian, Pac-Man, Xevious, Mappy, Dig Dug, The Tower of Druaga, Sky Kid, Dragon Buster, Dragon Spirit: The New Legend, Splatterhouse: Wanpaku Graffiti ja Pac-Man Championship Edition.
18.6. Namco Museum Archives Vol. 2
Mukana retro-pelit: Galaga, Battle City, Pac-Land, Dig Dug II, Super Xevious, Mappy-Land, Legacy of the Wizard, Rolling Thunder, Dragon Buster II, Mendel Palace ja Gaplus.
18.6. Blood and Guts Bundle
Satisfy your lust for carnage with three gloriously gratuitous games! This bundle contains Slain: Back From Hell, Slayaway Camp: Butcher's Cut, and Super Blood Hockey.
Kumiukolta kondomit edullisesti! Aina ilmainen ja huomaamaton toimitus!
www.kumiukko.fi
18.6. One Way Heroics Plus
Having sold over 200,000 units worldwide, this cult classic is back and bigger than ever, with new shortcuts, a fast forward function, automatic positioning, as well as an enemy/NPC encounter triggered pause feature, making the game more convenient to play, while major balance changes have also been implemented for a more compelling gameplay experience.
18.6. Aery - Little Bird Adventure
Aery is an peaceful exploration game from the perspective of a little bird who decided to discover the world. Calm down from the hassle of your daily life, experience the feeling of flying and immerse into beautiful and atmospheric landscapes.
18.6. Polandball: Can Into Space
Crazy fun rocket simulator game with countryballs theme. Can Polandball into Space? Try to find out!
18.6. My Butler
"My Butler" is a game where you can enjoy falling in love with your personal butler. Each butler is a celebrity; sometimes they'll approach you softly...and sometimes forcefully.
18.6. Hakoniwa Explorer Plus
Get ready for a voxel art action game featuring an unprecedented level of freedom! A whole range of cute girl monsters are waiting to punch, kick, wrap you up, suck your blood, and eat you right up.
18.6. Push the Crate 2
Push the Crate 2 is a 3D transport puzzle game with 200 level with varying degrees of difficulty. From kid friendly challenges to a real logistical mastermind - Push the Crate 2 has puzzles for everyone.
18.6. Endless Fables: Dark Moor
Pamela Cavendish, the world-famous anthropologist, travels to her niece's birthday in northern Scotland. Joyful ceremony turns into thrilling adventure, after the girl becomes kidnapped by a banshee from the other world. Nora's life is at stake and the Red Moon is rising. Pools lead Pamela to a haunted house, guarded by even more terrifying monsters.
18.6. Working Zombies
Kindhearted zombies who get no love just because they're zombies... They work hard to gain the approval of humans! Play as flight attendants, nursery school teachers, hairstylists, and plumbers!
18.6. Best Friend Forever
Best Friend Forever is the world's first simulation game to combine pet care and dating (just not necessarily at the same time). Train, pat and play with your very own dog to form a bond that will last the ages. With your four-legged companion by your side, meet, woo and cherish the many cuties of Rainbow Bay's thriving singles scene.
18.6. Destrobots
Destrobots is an easy-to-play, hard-to-master top-down shooter that will make every party a blast. Three core actions of Move – Spin – Shoot make for an explosive combination that ensures every match is fast-paced, challenging, and fun. Watch out for traps or exploit them against your opponents, be quick to hunt down scales-tipping power-ups, and forget the words "fair play". Sharpen your reflexes so you can dance between enemy laser beams, land your own shots, and grab that sweet victory!
19.6. Burnout Paradise Remastered
Tervetuloa takaisin Paradise Cityyn! Tee toiminnasta toinen nimesi ja ota kadut haltuusi Burnout Paradise Remasteredissa!
19.6. Super Soccer Blast
Potkaise peli käyntiin! Super Soccer Blast on arcade-tyylinen jalkapallopeli. Nouse parhaiden joukkoon parantamalla jalkapallomuuvejasi peli toisensa jälkeen, murskaa vastustajasi ja tule voittajaksi.
19.6. The Coma 2: Vicious Sisters
The Coma 2: Vicious Sisters is a Korean survival horror-adventure. Venture from your deserted school to survive the horrors of the night. Explore the surrounding Sehwa district and uncover the shadow realm's dark secrets. Use everything at your disposal to avoid a demoness hellbent on killing you!
19.6. Railway Empire - Nintendo Switch Edition
In Railway Empire, you will create an elaborate and wide-ranging rail network, purchase over 40 different trains modelled in extraordinary detail, and buy or build railway stations, maintenance buildings, factories and tourist attractions to keep your travel network ahead of the competition. You'll also need to hire and manage your workforce if you want to ensure an efficient train service, whilst also develop over 300 technologies ranging from mechanical improvements to the trains themselves to workplace infrastructures and advanced amenities as you progress through five eras of technological innovations.
19.6. Radio Squid
A young squid has been cursed! Now it's up to you to lift the curse by reaching the depths of the sea with plenty of coins at the end! Explore deep sea floors while taking care of your enemies by utilizing the power of the siren song!