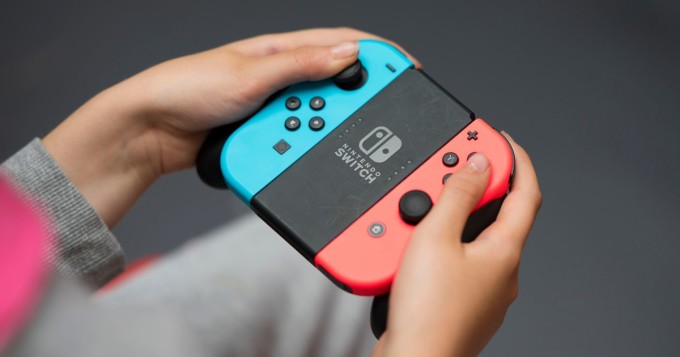 Alamy / AOP
20:10 - 25.05.2020 / pelit / Findance
Nintendo Switch -peliuutuudet viikolla 22 / 2020 - mm. Adam's Venture: Origins ja Xenoblade Chronicles: Definitive Edition
Nintendo tarjoaa tällä viikolla ostettavaksi seuraavat Switch Nintendo eShop -pelit.
26.5. Minecraft Dungeons
Taistele tiesi tämän upouuden, klassisista luolastoseikkailuista inspiraationsa saaneen, Minecraft-universumiin sijoittuvan toimintaseikkailupelin läpi! Jopa neljä kaveria voi pelata yhdessä, tai voit uhmata luolastoja yksin. Taistele uusia ja ilkeitä väkijoukkoja vastaan tässä vauhdikkaassa, aarteidentäyteisessä ja villin vaihtelevien tasojen eeppisessä tarinassa pahan Arch-Illagerin nujertamiseksi!
27.5. Ailment
If you're looking for a story-driven action-packed game with lots of guns, hordes of enemies, super intense game-play with horror ambience and sci-fi movie references, then Ailment is the perfect choice for you. The main character wakes up in a med bay after being unconscious for three days and he sees that all of his crew became enemies. The last thing he remembers is returning from another spaceship where he had a rescue mission. But he arrived everyone on that ship was already dead... He has to remember what happened to him and find out the truth.
28.5. Bug Fables: The Everlasting Sapling
Bug Fables is an adventure RPG following three heroes, Vi, Kabbu, and Leif, as they embark on an epic quest in Bugaria in search of treasure and immortality.! The game combines colorful platforming with the heroes' unique abilities as they explore a wide variety of areas in the kingdom. Battles are turn-based and make use of action commands that can enhance attacks.
28.5. Fly Punch Boom!
FLY PUNCH BOOM! is everything you've seen in your favorite anime fights. Smash your friends so hard whole planets break in half. Ram skyscrapers, whales and asteroids in their face, chase them and unleash over-the-top super moves. It's all about the joy of punching! Ever got uppercutted with such gusto that you got kidnapped by aliens? Wanna digest your enemy, then fart them out so hard everything explodes? Wanna punch an Elvis lookalike bird until they shoot into the moon's butt?
Kumiukolta kondomit edullisesti! Aina ilmainen ja huomaamaton toimitus!
www.kumiukko.fi
28.5. Game Tengoku CruisinMix Special
This major hit was originally released in the arcades in 1995. This is a new and upgraded game of the 1997 console version of Game Tengoku. The old school Jaleco characters are voiced by an all-star voice over-cast. The character were designed by the great manga artist Tatsuya Souma. This is the complete version of the comical shooting game that broke new grounds in the genre. With full VO and 4 original theme songs, enjoy the parody and multiple gimmicks in this chaotic action-packed shooting game. Casual users can use the auto bomb for easier gameplay. If you want a test your skills, play the time attack mode. See how you do on the online high score leaderboard.
28.5. Resolutiion
An old killer escorts a curious AI through chaotic combat, puzzling secrets, and unsettling calm in a dreamscape of madmen and sane animals.
Resolutiion is a fast-paced action-adventure created by two angry German brothers leading a band of vagrants who loaded it with lovely pixels, dirty jokes, deep ideas and badassemotional tunes for 20 hours of punishing combat, rewarding exploration, and layered storytelling. Will you be the player or will you be played? In the Infinite Empire nothing is as it seems.
28.5. Atomicrops
Farm. Marry. Kill. Atomicrops is an action-packed roguelite farming simulator where you must cultivate and defend the last farm in the post-apocalypse wasteland. Farm mutated crops, marry townsfolk, and kill every mutant creature that tries to invade!
28.5. SEGA AGES Thunder Force AC
The retro horizontal shooter returns in SEGA AGES Thunder Force AC for Nintendo Switch! Wield devastating weapons to blast your way through the armada of the evil ORN Empire. Change your ship's speed to deftly navigate the treacherous terrain of five diverse alien planets on your way to the destroy the menacing ORN Base, all the while fueled by an epic chiptune soundtrack.
28.5. Synaptic Drive
Set hundreds of years in the future, diverse fighters from space have assembled on one planet to battle in competitions. Some want to show off their abilities, some live to fight, while others are after prize money... Whatever the reason may be, they're all aiming to come out on top. To attain superhuman reflexes, these fighters have mechanized their bodies to activate synapses in the brain. Such are the origins of Synaptic Drive.
28.5. Turmoil
Turmoil offers players a visually charming, tongue-in-cheek take on the simulation genre inspired by the 19th century oil rush in North America. Get a taste of the rush and rivalry of the time as you earn your way to become a successful oil entrepreneur. As you make money digging up and selling oil, the town will grow along with you.
28.5. F-117A Stealth Fighter
It's the F-117A Stealth Fighter. And once you fly it, you'll see why no other flight simulator compares! Incredible 3-D graphics will keep you glued to your screen as you experience the same intense pressures that gripped America's Gulf War pilots. Penetrate enemy airspace without being seen! Tangle with the enemy in treacherous dogfights! Launch awesome firepower against fierce opponents! Your wait is over. The ultimate weapon has arrived. Now it's your turn to pilot the real Stealth Fighter!
28.5. Hill Climbing Mania
Drive over hilly tracks, collect stars, coins and pickups to upgrade your cars and get further! Also watch out for various obstacles!
29.5. Xenoblade Chronicles: Definitive Edition
Join the fight between man and machine in the definitive edition of this critically-acclaimed RPG. Discover the origins of Shulk as he and his companions clash against a seemingly-unstoppable mechanical menace. Wield a future-seeing blade, chain together attacks, and carefully position your party members in strategic, real-time combat as you journey across a massive world.
29.5. Little Misfortune
Little Misfortune is an interactive story, focused on exploration and characters, both sweet and dark, where your choices have consequences.
29.5. Adam's Venture: Origins
Start your adventure in Adam's Venture: Origins. Set in the roaring 20's, you play as explorer Adam Venture and go on a journey to unravel the secret of Eden. Together with your companion Evelyn, you explore ancient ruins and solve ingenious puzzles to find mysterious locales. As you travel to unique locations, you're opposed by the evil Clairvaux company, who's intentions for exploring artifacts could unleash chaos around the world.
29.5. Genetic Disaster
Älyttömiä aseita, hullunkurisia hahmoja, hauskanpitoa ja tahatonta luotisadetta kaverin niskaan toiminnantäyteisessä yhteistyöpelissä!
29.5. Flux8
Take control of Newt and Tess, or play split-screen with a friend! Navigate the factory floor attracting and repelling at will to avoid your untimely demise. Test yourself with fiendish puzzles and avoid deadly traps as you head for freedom. Collect loot throughout your escape to customize Newt and Tess with a range of fashionable accessories.
29.5. WildTrax Racing
In WildTrax Racing you will enjoy the wildest and most spectacular races in natural environments. You will have several game modes such as Arcade and 4-player multiplayer. You will also be able to compare your best times with friends and players around the world on the online ranking chart.
29.5. Climbros
Climbros is an arcade game with an amazing gameplay. You can explore beautiful and diverse worlds by yourself or together in co-op mode. Climb, discover, cooperate and have fun. Test your skills in various conditions. Snowy rocks, enormous trees or drifting asteroids are just few of many challanges waiting for you. On your way you'll find tons of unique locations and characters.
29.5. Moonlighter
During a long-passed archaeological excavation, a set of Gates were discovered. People quickly realized that these ancient passages lead to different realms and dimensions – providing brave and reckless adventurers with treasures beyond measure. Rynoka, a small commercial village, was founded near the excavation site providing refuge and a place for adventurers to sell their hard-earned riches.
30.5. Despotism 3k
Humanity is enslaved by an AI... which is awesome, because we're on the right side of the conflict. Exploit puny humans to extract power and build your own empire! You'll have to keep track of them to make sure they don't succumb to exhaustion and hunger... although the weakest ones can always be thrown to the Bioreactor. In other words, this is a resource management sim with rogue-lite elements, dramatic plot, and an abundance of pop culture references. Also, jokes. Slaughter has never been so fun!
30.5. #womenUp, Super Puzzles Dream
Puzzles move onto the next level with 'Super Puzzle Dream', a mix between classic puzzles and a 'Tetris'-style dynamic mechanic.
30.5. Undead & Beyond
Take control of Dr. Beyond in his quest to escape the facility! Use the products of your research to create an undead army and cause havoc in the complex!