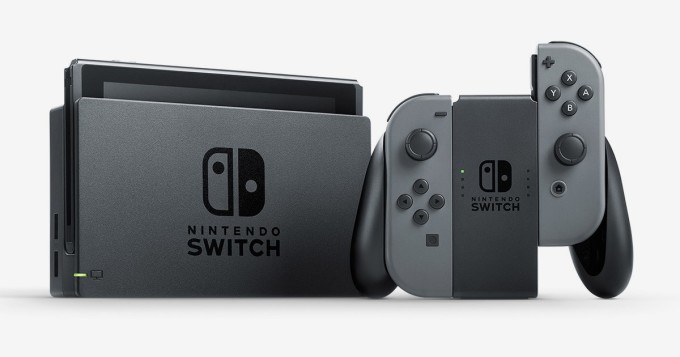 Nintendo
18:10 - 02.06.2020 / pelit / Findance
Nintendo Switch -peliuutuudet viikolla 23 / 2020 - mm. The Outer Worlds ja 51 Worldwide Games
Nintendo eShop tarjoaa tällä viikolla ostettavaksi seuraavat Nintendo Switch -uutuuspelit:
2.6. Liberated
Welcome to a brave new world. Undeniable truth and personal freedoms are dying. Revolution is near. Rise up in the bloodstained struggle for a land of the free. Forget everything you know about comics. Immerse yourself in a dark, rain-soaked city. Use your wits, hack the system, sneak and solve puzzles. And when hell breaks loose, dispense picturesque headshots for great justice. Let the stunning hand-drawn art and action unite on the pages of this noir cyberpunk story.
3.6. Awesome Pea 2
Greedy Pea is back in the game! Now with even more dark dungeons, deadly traps and gold!
4.6. The TakeOver
The TakeOver is a side-scrolling beat'em up inspired by the genre defining classic games of the 90's. Battle solo or alongside a friend in local co-op while listening to awesome tunes from Little V Mills, Richie Branson, James Ronald and industry legend Yuzo Koshiro!
Kumiukolta kondomit edullisesti! Aina ilmainen ja huomaamaton toimitus!
www.kumiukko.fi
4.6. Depth of Extinction
In a flooded future world, killer machines are plotting mankind's demise. As the sole defender of humanity's last government, only you can create the ultimate squad and save humanity in this turn based, tactical RPG with roguelike elements.
4.6. Shantae and the Seven Sirens
Shantae is back in an all-new tropical adventure! In her fifth outing, the Half-Genie hero gains new Fusion Magic abilities to explore a vast sunken city, makes new Half-Genie friends, and battles the Seven Sirens in her biggest, most thrilling quest yet! Featuring multiple towns and more labyrinths than ever before, an awesome aquatic journey full of danger and discovery awaits!
4.6. Aqua Lungers
When treasure is at stake, there are no heroes! Race your way through challenging stages while contending with deadly creatures and dastardly opponents to collect the most treasure.
5.6. 51 Worldwide Games
Pöytäpeliklassikot ympäri maailmaa kokoontuvat yhteen 51 Worldwide Games -pelissä Nintendo Switchillä!
5.6. The Outer Worlds
The Outer Worlds on ensimmäisen persoonan kuvakulmasta pelattava toimintaa sisältävä roolipeli avaruuden syvissä uumenissa. Pelaajat heräävät horroksesta siirtolaisalukselta, joka on kadonnut matkalla galaksin toiselle laidalle sijaitsevaan Halcyonin siirtokuntaan. Lähde tutkimaan Halcyonin siirtokuntaa selvittääksesi kaukaisen planeetan salaisuudet. Matkan varrella kerää joukkoihisi miehistöä hyödyntäen heidän vahvuuksia ja nujertaaksesi planeetan Raptidon viholliset.
5.6. They Came From the Sky
They Came From the Sky is tiny, retro styled, highly-addictive and fast paced arcade game wherein you take the role of one of the Flying Saucers in the 1950s with one and only one Mission: Make a delicious juicy "Human Smoothie"!
5.6. Outbuddies DX
Enter Bahlam, a sunken city of the Old Gods, located deep in the South Atlantic Ocean. Following a shipwreck, adventurer and maritime archaeologist Nikolay Bernstein regains consciousness 36.000 feet under the sea. He's severely wounded and unwillingly connected to a supernatural Buddy-unit. Searching for answers about his displacement our main protagonist digs deep into the lost undercity, gradually realizing an ominous presence hollowing in its shadowed caverns.
5.6. Knight Squad
Knight Squad is an insane 1 to 8 players chaotic arena friendship destroyer. Take on current friends and future frenemies in any of the incredibly fun game modes, ranging from Last Man Standing to Medieval soccer. All of that using only weapons from the middle age… and laser guns… and miniguns.
5.6. Pinball Lockdown
Play Pinball Lockdown, a unique exciting collection of pinball tables with a variety of themes. No hidden extras 5 tables available from day one.
5.6. Bridge Strike
Hop in your jet fighter cockpit and get ready for some seriously retro-fueled action!
5.6. Strawberry Vinegar
Sakuraba Rie, aged nine, is a cynical and grumpy girl who cares little for her fellow classmates, and does not have a single friend. That is, until a self-proclaimed demon from the deepest, darkest pits of Hell suddenly appears in Rie's kitchen and steals a tray of cookies. What will happen between these two young girls? Will friendship blossom between them, or perhaps something more?
6.6. Potata: Fairy Flower
Potata is a puzzle-platformer adventure story about a little girl's magical journey through a world filled with good and evil. Play as the oddly-named Potata, a novice witch who is still getting a handle on her powers. Help Potata save her village from stinky spores, evil mushrooms, spiders, and other dark forest spirits.
6.6. Super Holobunnies: Pause Café
The Holobunnies (a group of hologram bunnies) pass the time on their sweet little home planet by battling each other to see who's the strongest in Brawler mode. They challenge themselves in boss battle simulations to hone their fighting skills in Boss Rush mode. Unbeknownst to them though, something terrible is about to happen - and their friend, Kitcat is on a quest to share dire news with the Holobunnies in the level-based runner campaign, Kitcat's Adventure. Super Holobunnies: Pause Café is filled with fun, challenge, and competition, and depicts the lives of the Holobunnies before embarking on their bittersweet adventure.