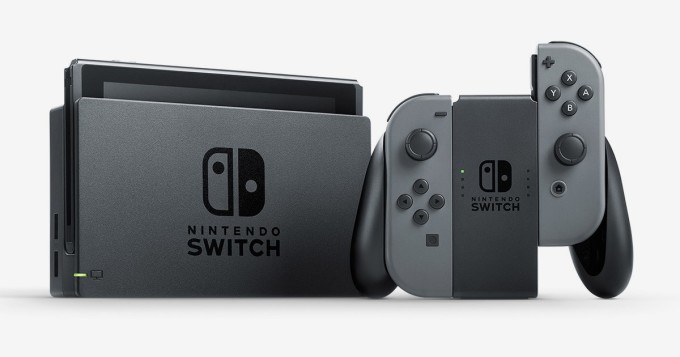 Nintendo
20:10 - 18.05.2020 / pelit / Findance
Nintendo Switch -peliuutuudet viikolla 21 / 2020 - mm. The Wonderful 101: Remastered ja Monstrum
Nintendo eShop tarjoaa tällä viikolla ostettavaksi seuraavat Nintendo Switch -uutuuspelit:
19.5. Golf With Your Friends
Miksi olla ystäviä, ellei golfaa… ystävien kera! Mikään ei ole liian raffia haastaessasi 9 nopeatempoista, jännittävää minigolfkenttää – yhtä aikaa jopa 12 pelaajan kanssa!
20.5. Cannibal Cuisine
A chaotic couch co-op cooking game with a cannibal twist!1-4 players hunt tourists through jungles, temples and volcanoes to feed the cannibal gods. Fine DIEning!
Kumiukolta kondomit edullisesti! Aina ilmainen ja huomaamaton toimitus!
www.kumiukko.fi
21.5. What The Golf?
An award-winning silly physics-based golf parody where every golf course is a new surprising type of golf, some brilliant or hilarious, others so absurd they will make you go: WHAT THE GOLF? Bring your car to the Driving Range, golf a bird to get a Birdy, or a house and get a Home In One! Challenge a friend to the least realistic golf game ever made in the new local party mode for two.
21.5. Zenge
Zenge is a peculiar puzzle game, telling the story of Eon - a lonely journeyman who's stuck between the worlds and time. Game is intended to be a relaxing experience, thus there are no points, stars, tutorials, move counters, in game shops or any other distractors. Just pure, immersive journey with Eon, told through gorgeous art and music.
21.5. Monster Prom: XXL
There's only 3 weeks left until prom and you haven't got a date yet..and you're a monster. But that's okay 'cause at your high-school everyone else is too! These are the stepping stones into the world of Monster Prom: XXL - the bundled up, content filled edition of Monster Prom, a one-to-four player competitive dating sim that will have you thinking: I never knew I was into that!
21.5. Pushy and Pully in Blockland
Co-op arcade game with a retro feeling. Push blocks to defeat the monsters, match them to get power ups and defeat the bosses to recover the parts of your spaceship
21.5. Fluxteria
Welcome to Fluxteria, non-stop arcade-space-shooting action in full 3D.
21.5. Arrest of a Stone Buddha
As a professional killer you'll live through November 1976; when taking on enemies you're fast and lucky enough so you don't need to plan your actions too far. You kill with one shot and you never miss. When you run out of ammo you just throw a gun away. You can disarm any enemy and use any weapon; when it's time to get out you just use a vehicle nearby.
21.5. Steel Rain
It's the ultimate, strategic SHMUP ReMix! Control TWO combat wings, flick between THREE different formations, and BLAST your way through overwhelming enemy fleets!
21.5. Skelly Selest & Straimium Immortaly Double Pack
his bundle contains two wonderfully outlandish indie treasures from retro-inspired UK developer, Caiysware.
21.5. Luxar
In LUXAR, you control an alien luminescent organic entity that has just been born and must pass its first survival trials to show its adult peers that it deserves to grow among them. It will have to cross 16 dark and hostile sectors with labyrinth-shaped alien architectures populated by toxic substances, obstacles, patrol drones and mechanisms of all kinds.
22.5. The Wonderful 101: Remastered
Lead an army of 100 Wonderful Ones from around the world in this Unite Action spectacular! A team of heroes from around the world must UNITE to protect the earth from vicious alien invaders! This band of 100 Wonderful Ones works together using their fantastic abilities to create a variety of forms. Whether it be a giant fist or a sharp blade, they'll use their wits and power to overcome the enemy's pitfalls and perils! And the final member of this team of courageous heroes—is you.
22.5. Animal Up!
Animal Up! is a tiny, retro styled, highly-addictive, and fast paced arcade game.Take the role of a rescue team on a mission to Save All the Cute Animals from the Flood!
22.5. Monstrum
Olet jäänyt jumiin hylätylle rahtilaivalle ja huomaat, että yksi Monstrumin kammottavista saalistajista metsästää sinua, kun yrität löytää pakokeinoa. Kuolema on kuolema. Jos kuolet Monstrumissa, aloitat aivan alusta. Jokaisella hirviöllä on strategiansa, kykynsä ja heikkoutensa, joten sinun on oltava viekkaampi kuin takaa-ajajasi laivan proseduraalisesti luodussa ympäristössä. Selviydytkö Monstrumissa?
22.5. Concept Destruction
Concept Destruction is all about driving miniature cars made of cardboard, and crashing them into each other to earn points by destroying them! Pick from several different modes that suits your playstyle. Pick championship mode if you want to fight your way through mass production or choose survival mode to see how long you can survive a wave of deadly cardboard automobiles!