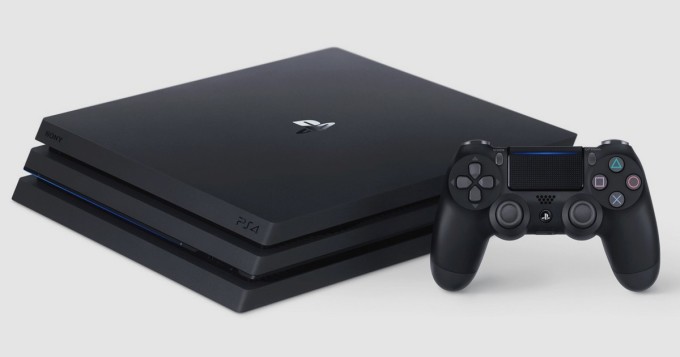 Sony
09:10 - 24.03.2020 / pelit / Findance
PlayStation 4 -peliuutuudet viikolla 13 / 2020
PlayStation Store tarjoaa ostettavaksi tällä viikola seuraavat PlayStation 4 -uutuuspelit:
24.3. Creature in the Well
Ota muinaisen laitoksen voima käyttöön ja kohtaa uhkaava olio tässä ainutlaatuisessa flipperistä innoituksensa saaneessa taistelupelissä!
24.3. Dissection
24.3. Element Space
Year 2199. Assemble an elite crew and make allies to combat a shadowy organization threatening the future of humanity. Face overwhelming odds with strategy. Make your choices and save us from extinction.
24.3. Freedom Finger
Freedom Finger is a music driven, side-scrolling shooter that sends you blasting across 40 levels of crazy cartoon action. Starring Nolan North, John DiMaggio, and Sam Riegel. Featuring music by Aesop Rock, Red Fang, METZ, Power Trip, Com Truise, and many more!
24.3. JEOPARDY
24.3. Moons of Madness
Moons of Madness is a first-person, story-driven cosmic horror game where the scientific exploration of Mars meets the supernatural dread of Lovecraft.
24.3. Paper Beast
24.3. Roundguard
Kumiukolta kondomit edullisesti! Aina ilmainen ja huomaamaton toimitus!
www.kumiukko.fi
24.3. Vampire: The Masquerade – Coteries of New York
Vampire: The Masquerade - Coteries of New York is a narrative experience set in the rich universe of Vampire: The Masquerade 5th Edition. It presents the struggle for power between two vampiric factions - the Camarilla and the Anarchs - bathed in the night lights of the Big Apple.
24.3. WARTILE
Tämä aito pöytävideopeli kutsuu pelaajan pikkuseikkailuja pursuavaan miniatyyrimaailmaan. Sen tapahtumapaikkana ovat kauniit käsityönä tehdyt dioraama-taistelukentät, joiden inspiraationa on viikinkien kunniaksi norjalainen mytologia.
24.3. WHEEL OF FORTUNE
24.3. Yu-Gi-Oh! Legacy of the Duelist: Link Evolution
Build and customize your own Deck! Relive moments and Duels from all of the animated series! Duel against over 150 iconic Duelists including Yami Yugi, Seto Kaiba, Yami Marik, Yubel, and Soulburner!
25.3. Duck Souls+
Duck Souls is a fast-paced, action platformer about a little duck with an incredible skill to dash and a mission: find all the lost eggs in order to save his species.
25.3. Odallus: The Dark Call
The old gods have forgotten this land. No one could save our people when darkness started spreading and collecting human souls for its army. Odallus is a classic exploration/action game, inspired by Ghosts'n Goblins, Demon's Crest and Castlevania.
25.3. Oniken: Unstoppable Edition
When a global war nearly decimated humankind, an evil military organization called Oniken takes advantage of the situation to dominate and oppress the few remaining survivors. Even though any resistance to this organization seemed hopeless, a small rebel movement organizes strikes against Oniken.
25.3. The Casebook of Arkady Smith
An open world investigation game set in a futuristic city. Take on the role of Arkady Smith, the famous investigator. Explore the vast city, search for hidden clues, solve fiendish puzzles and speak to elusive suspects.
25.3. Twin Breaker: A Sacred Symbols Adventure
26.3. Ara Fell: Enhanced Edition
Ara Fell: Enhanced Edition is a 16-bit era, Japanese-style role-playing game. Take in the beauty of a magical world floating above the clouds, then take on a menacing race of vampires hidden in the dark.
26.3. Arcade Archives IKARI III -THE RESCUE-
26.3. Mekorama
Ohjaa turvaan mehiläisen näköinen hellyttävä robotti B, joka joutui tekemään pakkolaskun mystiselle kuutionmuotoiselle planeetalle. Tutki jokaista tasoa pyörittämällä sitä kolmiulotteisesti päästäksesi maaliin. Vältä vaarat käyttämällä hissejä ja liikkuvia alustoja. Tasojen suorittaminen vaatii kekseliäisyyttä ja välillä myös luovia ideoita. Tulet hämmästymään lukuisista aha-elämyksistä, etkä malta olla pelaamatta peliä loppuun saakka.
26.3. The Lost Legends of Redwall : The Scout
A whimsical adventure game based on the bestselling Redwall books. Set in the winter shrouded wilderness between Lilygrove and Redwall Abbey, help Liam or Sophia race for help from the raiding rats under Scumsnout's command.
26.3. The Room VR: A Dark Matter (PS VR)
The British Institute of Archaeology, London, 1908: The disappearance of an esteemed Egyptologist prompts a Police investigation into the unknown. Explore cryptic locations, examine fantastic gadgets and uncover an otherworldly discovery which blurs the line between reality and illusion
27.3. A-Tech Cybernetic VR (PS VR)
Built exclusively for VR, A-Tech Cybernetic's Story Mode will offer hours of explosive fun, while Swarm Mode will test your grit in a sci-fi nightmare scenario. Stop the mutant invasion at a futuristic megacorp, controlling an arsenal of weapons with real life movements!
27.3. Dogurai
Dogurai is a retro-styled platformer with animal-like characters, graphics and soundtrack designed with old portable games in mind - down to the limited color ranges and sprite sizes!
27.3. Gigantosaurus The Game
Gigantosauruksen tähän asti kaikkein jännittävimmässä jaksossa pääset mukaan pelaamaan. Mutta oletko pelottomin seikkailija vai nopein kilpa-ajaja? Pelaa yhdessä kavereiden ja perheen kanssa ja auttakaa Rockya, Tinya, Mazua ja Billiä pelastamaan maailma – ennen kuin kiidätte seuraavalle alueelle. Dinosauruksilla ei ole koskaan ollut näin hurrrjan hauskaa!
27.3. Granblue Fantasy: Versus
A new game in the Granblue Fantasy universe, available on Steam! This fantasy game blends fighting game action and RPG-style adventure. Throw yourself into matches or enjoy powering up your characters!
27.3. LA-MULANA
Your destiny awaits in La-Mulana! Take control of archaeologist Lemeza Kosugi and navigate through puzzles, traps, and deadly Guardians in order to claim the Secret Treasure of Life. You'll need sharp wits, quick reflexes, and most importantly, all the courage you can muster. Will you succeed in unraveling the secrets of La-Mulana, or will you fall victim to the dangers that surround you?
27.3. LA-MULANA 2
Renowned archaeologist Lemeza Kosugi has gone missing, and only his daughter Lumisa can find him! Enter Eg-Lana, an upside-down version of the legendary ruins of La-Mulana. Think fast, act fast, and whip hard in order to overcome dangerous traps and elaborate puzzles in your quest to uncover unfathomable secrets. What will you find at the end of your journey: triumph, or defeat?
27.3. LEGO DC Heroes & Villains Bundle
Hiusverkko.fi - taistelu upeiden hiuksien puolesta voi alkaa!
Tilaa ammattilaisten hiustenhoitotuotteet nyt!
27.3. ONE PIECE: PIRATE WARRIORS 4 Deluxe Month 1 Edition
ONE PIECE: PIRATE WARRIORS 4 on PIRATE WARRIORS -toiminnan uusin evoluutio! Koet siinä "aidon ONE PIECE -taistelukentän", jossa rakennukset romahtavat toiminnan aikana ja hyökkäykset nostattavat savua ja pölyä ilmaan, mikä vie sinut ONE PIECE -maailman melskeisiin!
27.3. ONE PIECE: PIRATE WARRIORS 4 Month 1 Edition
27.3. The LEGO Movie Videogame Bundle
Seiskan ainutlaatuinen synttäritarjous! Seiska nyt alkaen vain 2,49 €/nro. Valitse kaupan päälle upea tilaajalahja!