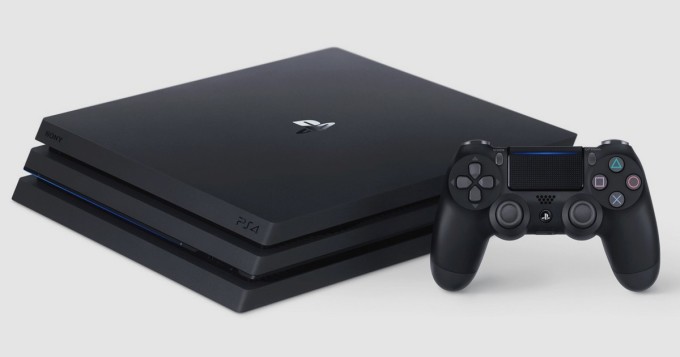 Sony
09:10 - 17.12.2019 / pelit / Findance
PlayStation 4 -peliuutuudet viikolla 51 - mm. Wattam ja Untitled Goose Game
PlayStation Store tarjoaa ostettavaksi tällä viikolla seuraavat PlayStation 4 -peliuutuudet:
16.12. Contagion VR: Outbreak
Contagion VR: Outbreak will immerse you in the middle of a zombie apocalypse. Relive stories of the survivors in the Single Player campaign, take your time in Free Roam, or check out the Firing Range!
16.12. FOCUS on YOU Holiday Special Edition
The love at first sight, came like a sunny summer day. Meet YUA and make your own sparkling moments.
16.12. Jurassic World Evolution: Jurassic Park Edition
17.12. ArtPulse
17.12. Mini Motor Racing X
17.12. nDreams VR Bundle
VR-pelit Shooty Fruity, The Assembly, Perfect ja Bloody Zombies.
17.12. SACRALITH: The Archer`s Tale
SACRALITH: The Archer's Tale is a VR bow-and-arrow shooter. Help your AI companions as you pass various locations together toward the game's main goal: the magic stone called Sacralith that grants you power over dragons.
17.12. Trax
17.12. Treasure Rangers
17.12. Untitled Goose Game
It's a lovely morning in the village and you are a horrible goose.
17.12. Wattam
Wattam is a game about the joys of friendship and discovery, from the imagination of Keita Takahashi (creator of Katamari Damacy and Noby Noby Boy) and developer Funomena.
17.12. Word Maze by POWGI
18.12. Demon Pit
Demon Pit is an intense arcade-style arena shooter with a classic 90s FPS aesthetic. Test your reflexes against the endless waves of the demon horde in a constantly changing arena. Your goal is a high score on the leaderboard, the price is your soul. Far from God's light, there is only Hell.
18.12. Demons with Shotguns
The ultimate couch fragger gibfest! Armed with a powerful shotgun, bullet deflecting shield and power-up tarot cards, 2 to 4 local players will battle it out to collect each others souls in 9 different competitive game modes across 4 realms & 40 arenas. This is frantic local multiplayer action at its bloodiest!
18.12. Indie Darling Bundle Vol.4
18.12. Iro Hero
Maailmassa, jossa ihmisiä käytetään energianlähteinä, vain yhdellä miehellä on tarpeeksi kova tahtotila asioiden muuttamiseen! Iro Hero on pystysuuntainen ammuskelupeli, jonka kauniissa pikseligrafiikoissa näkyy vaikutteita monista vanhan koulukunnan klassikoista. Iro Heron 9 toiminnantäyteistä tasoa hyödyntävät suosittua väripolaarisuusmekaniikkaa ainutlaatuisella ja tuoreella tavalla. Pelissä on vuorovaikutteisia tasoelementtejä, värivyöhykkeitä, heijastavia pintoja ja paljon muita ominaisuuksia.
18.12. Straimium Immortaly
Straimium Immortaly is a shmup roguelike dungeoncrawler. Explore the butts-hard procedurally generated Cubicus battling beasties, looting endless item and weapon upgrades and defeating huge boss meanies in your vengeful quest to eradicate the Queeni Emperess.
18.12. Tamashii
An ancient entity seeking help, a Witch, an unnamed soul and a Twisted Temple. A dark tale about inner discoveries set in a distorted and perverted world.
18.12. Warhammer: Vermintide 2 – Winds of Magic Bundle
18.12. XenoRaptor
Take control of a cyberdragon and annihilate swarms of rocket propelled chainsaws either online or via LAN in this high speed, high skill 8 player co-op twinstick shooter.
19.12. Arcade Archives ATHENA
19.12. Arcade Archives FROGGER
19.12. Fujii
A magical, musical hike through lush, chromatic VR wilderness. Bring dormant landscapes back to life by restoring native flora through light, water, and harmony, while collecting seeds to grow your own enchanted garden.
19.12. HOMESTAR VR SpecialEdition -Home Planetarium-
19.12. PandaBall
19.12. Regions of Ruin
Regions of Ruin is a 2D pixel side-scrolling RPG with town-building, where you explore, fight and build into an open world that progressively challenges you and your settlement, and threatens the extinction of the dwarven race.
19.12. War Thunder – Strv 103-0 Bundle
19.12. War Thunder – Prinz Eugen Bundle
19.12. War Thunder – Apache Bundle
20.12. BRIKS 2 Christmas Bundle
20.12. DreamBall
20.12. Melbits World Party Edition
THE CUTEST CHALLENGE ! The cooperative puzzle-platformer game that will equally charm and challenge your friends and family. Communication and coordination are the key to success in the Melbits™ mission!
20.12. Soccer Pinball
20.12. UNIT 4
Fast paced platforming action, cooperative gameplay up to 4 players, an elite squad of agents with amazing skills, space travels, exploration, unique missions, fancy characters, incredible fights with huge bosses, trade, minigames and much more!
20.12. Warhammer Quest 2: The End Times
Warhammer Quest 2: The End Times is the sequel to a turn based strategy classic, Warhammer Quest. It's stunning visuals and deep tactical gameplay are an addictive mix that is a feast for the senses.