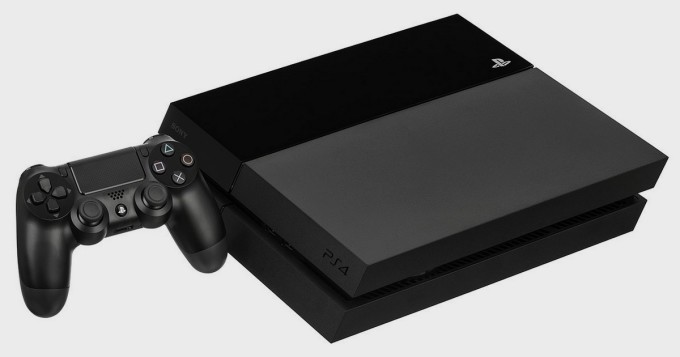 Sony
07:10 - 18.01.2019 / pelit / Findance
PlayStation Store tarjoaa nyt paljon PS4-pelejä alle 20 ja alle 10 euron tarjouksilla
PlayStation Store tarjoaa nyt paljon PlayStation 4 -pelejä alle 20 ja alle 10 euron hinnoilla.
6. helmikuuta asti tarjolla alennuksessa ovat mm. Rise of the Tomb Raider: 20 Year Celebration, Battlefield 1 Revolution, The Witcher 3: Wild Hunt ja Batman: Arkham Collection.
Alle 20 euroa:
Absolver
AKIBA'S TRIP: Undead & Undressed
Batman Arkham Collection
Battlefield™ 1 & Titanfall™ 2 Ultimate Bundle
Battlefield™ 1 Revolution
Battlefield™ Anniversary Bundle (1, 4, HL & Premium)
Battlezone Gold Edition
Birthdays the Beginning
Blood Bowl®2: Legendary Edition
Bomber Crew Deluxe Edition
Brawlout Deluxe Edition
Call of Duty®: Advanced Warfare Gold Edition
Call of Duty®: Ghosts Gold Edition
Call of Duty®: Modern Warfare® Remastered
Capcom Beat 'Em Up Bundle
Casey Powell Lacrosse 16
Darksiders II Deathinitive Edition
Darksiders: Fury's Collection – War and Death
Dead Rising 4: Frank's Big Package
DEAD RISING Triple Bundle Pack
Demon Gaze II
Dishonored 2
Dishonored® The Complete Collection
Dishonored®: Death of the Outsider™
ELEX
Fallout 4
FAR CRY 4 + FAR CRY PRIMAL BUNDLE
Far Cry 4 Gold Edition
FAR CRY PRIMAL – APEX EDITION
Far Cry®3 Classic Edition
Farming Simulator 17
Fire Pro Wrestling World
GOD WARS Future Past
Grand Theft Auto V
GUNS'N'STORIES: BULLETPROOF VR
Handball 17
Hellblade: Senua's Sacrifice
In Death
Just Deal With It!
Ken Follett's The Pillars of the Earth
Kerbal Space Program Enhanced Edition
Loading Human™: Chapter 1
Marvel vs. Capcom: Infinite
Middle-earth™: Shadow of Mordor™
Mutant Football League
MX vs ATV All Out
NBA 2K Playgrounds 2
Need for Speed™ Ultimate Bundle (Rivals / 2015 / Payback)
Odin Sphere Leifthrasir
ONRUSH
Outcast – Second Contact
Override: Mech City Brawl
Pixel Ripped 1989
Prey: Digital Deluxe Edition
PSYCHO-PASS: Mandatory Happiness
Ride 2
Rise of the Tomb Raider: 20 Year Celebration
Shadow Tactics: Blades of the Shogun
Shadow Warrior Collection
Sherlock Holmes: Crimes and Punishments
Sniper Elite 3 ULTIMATE EDITION
Sniper Elite 4
Space Hulk: Ascension
Space Hulk®: Deathwing™ – Enhanced Edition
State of Mind
The BioWare Bundle
The Council – Complete Season
The Crew® Ultimate Edition
The Golf Club 2™
The Jackbox Party Bundle
The Jackbox Party Pack 5
The Jackbox Party Trilogy
The Raven Remastered
The Swords of Ditto
The Witch and the Hundred Knight
The Witcher 3: Wild Hunt
Thronebreaker: The Witcher Tales
Titan Quest
Trackmania® Turbo
Troll and I™
TT Isle of Man – Ride on the Edge
Ultimate Chicken Horse
Warhammer 40,000: Deathwatch
Warhammer Vermintide – The Ultimate Edition
WRC 7 FIA World Rally Championship
WRC Collection
XCOM® 2
Ys VIII: Lacrimosa of DANA
Zombie Army Trilogy
Alle 10 euroa:
Absolute Drift: Zen Edition
Adam's Venture Origins Deluxe Edition
AER – Memories of Old
AereA Deluxe Edition
Alekhine's Gun
Amnesia: Collection
Apotheon
Assassin's Creed Chronicles: China
Assassin's Creed Chronicles: India
Assassin's Creed Chronicles: Russia
Assassin's Creed Chronicles: Trilogy
Bastion
Battlefield 4™
Battlefield Bundle
Battlefield™ 1
Battlefield™ Hardline Deluxe Edition
Battlefield™ Hardline Standard Edition
Battlefield™ Hardline Ultimate Edition
Big Buck Hunter Arcade
Blood Bowl®2
Bomber Crew
Bound by Flame™
Brawlout
Broforce
Broken Sword 5 – the Serpent's Curse
Canis Canem Edit
Cartoon Network: Battle Crashers
Chaos on Deponia
Chicken Range
Child of Light
City of Brass
Cladun Returns: This Is Sengoku!
Constructor Game
Crossing Souls
Cryptark
DARK SOULS III – ASHES OF ARIANDEL
DARK SOULS™ III : The Ringed City™
Darksiders Warmastered Edition
Daydreamer: Awakened Edition
DEAD RISING
DEAD RISING 2
DEAD RISING 2 Off The Record
Death Squared
Deer Hunter Arcade
Defunct Deluxe Edition
Deponia
Destroy All Humans!
Destroy All Humans! 2
Devil May Cry 4 Special Edition
Dino Dini's Kick Off Revival
Dishonored® Definitive Edition
Dishonored®: Death of the Outsider™
DIVINITY ORIGINAL SIN – ENHANCED EDITION
DMC4SE Demon Hunter Bundle
DOOM
Dynasty Fully Loaded
EA SPORTS™ UFC®
EA SPORTS™ UFC® 2
Everything
Far Cry 4
Far Cry Primal
Fe
FlatOut 4: Total Insanity
Gauntlet: Slayer Edition
Gem Smashers
Goosebumps The Game
Grand Kingdom
Hatoful Boyfriend
Hatoful Boyfriend: Holiday Star
Hotline Miami
Hotline Miami 2: Wrong Number
Hotline Miami Collection
Human Fall Flat
Infinite Air with Mark McMorris
Injustice: Gods Among Us Ultimate Edition
Jetpack Joyride
Just Cause 3
Just Cause 3 XXL Edition
Krinkle Krusher
Lichdom: Battlemage
Lock's Quest
Manhunt
Manual Samuel
Masquerade: The Baubles of Doom
Max Payne
Micro Machines World Series
Middle-earth™: Shadow of Mordor™
Mordheim: City of the Damned
Mother Russia Bleeds
Motorcycle Club
Mutant Football League: Demonic Legion Pack
Mutant Football League: Dynasty
Mutant Football League: Werewolf Rampage Pack
MX vs. ATV Supercross Encore
N.E.R.O: Nothing Ever Remains Obscure
NAtURAL DOCtRINE
Need for Speed™
Need for Speed™ Deluxe Bundle (Rivals and 2015)
Need for Speed™ Rivals
Need for Speed™ Rivals: Complete Edition
Not A Hero
Octodad: Dadliest Catch
OK K.O.! Let's Play Heroes
Onechanbara Z2: Chaos
Outlast
Outlast 2
Outlast: Whistleblower
Overlord: Fellowship of Evil
Peggle 2
Peggle 2 Magical Masters Edition
Plants vs. Zombies™ Garden Warfare 2
Primal Carnage: Extinction
Putty Squad Game
Pyre
Race The Sun
Rad Rogers
Rapala Fishing Pro Series
Red Dead Revolver
Red Faction
Red Faction II
Reus
Road Rage
Rock of Ages 2: Bigger & Boulder™
Rock of Ages 2: Complete Bundle
Rogue Legacy
Rollers of the Realm™
Sébastien Loeb Rally EVO
Sébastien Loeb Rally EVO – Special Edition
Shadow Warrior
Shadow Warrior 2
Sherlock Holmes : The Devil's Daughter
Shiny Deluxe Edition
Silence
Sine Mora EX
Sniper Elite 3
Space Hulk
STAR WARS™ Battlefront™ Ultimate Edition
Stealth Inc: Ultimate Edition
Steven Universe: Save the Light
Submerged
Suicide Guy
The Crew
The Dwarves
The Evil Within
The Jackbox Party Pack
The Jackbox Party Pack 2
The Jackbox Party Pack 3
The Jackbox Party Pack 4
The Perfect Sniper (VR)
The Swapper
The Swindle
The Talos Principle: Deluxe Edition
The Warriors
This is the Police
Thomas Was Alone
Titan Attacks!
Titan Souls
Titanfall™ 2 Standard Edition
Titanfall™ 2: Ultimate Edition
Tomb Raider: Definitive Edition
Tour de France 2016
Transistor
ULTIMATE MARVEL VS. CAPCOM 3
Unravel
Unravel Two
Valentino Rossi The Game
Vegas Party
Verdun
Warhammer: End Times – Vermintide
Watch_Dogs
Wolfenstein: The New Order
Wolfenstein: The Old Blood
Worlds of Magic: Planar Conquest
WRC 6 FIA World Rally Championship
Wuppo Super Deluxe Edition
Yomawari: Midnight Shadows
ZOMBI
Voimassa on myös mainio PlayStation Plus -tarjous, lue täällä.