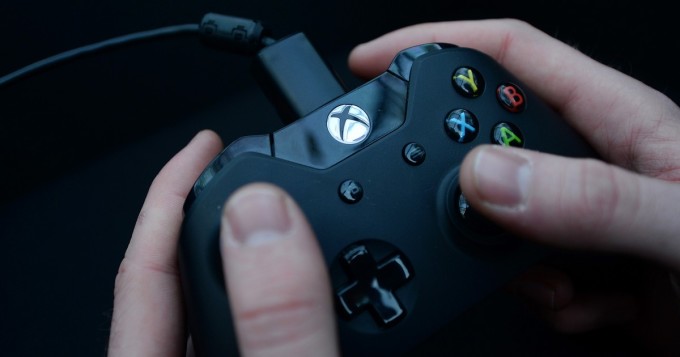 EPA / AOP
14:10 - 11.08.2020 / pelit / Findance
Xbox One -peliuutuudet viikko 33 / 2020 - mm. Dying Light: Hellraid
Xbox One -peliuutuudet tällä viikolla:
11.8. Hyper Scape
Hyper Scape is the one and only urban futuristic free-to-play Battle Royale where 100 contenders engage in FPS close-quarters and fast-paced matches to become the next global superstar.
11.8. Brunch Club
Welcome To Brunch Club - A 1-4 player game about food with a seasoning of pop culture. Each level and game mode providing you with difficult tasks to complete and put strain upon your friendships, with leader boards to compete on will you get the best time possible?
12.8. Escape From Tethys
You're trapped, alone and cold on a distant planet. Pursued by a droid with only one purpose: killing everything. You must find an escape. Explore the hostile environment, find secret upgrades and new weapons, and finally make your escape from this dark, hostile planet...
12.8. Prehistoric Dude
A retro style mini metroidvania game about a caveman who loves ham!
12.8. Metamorphosis
Play as Gregor, turned into a tiny bug, and set out on an extraordinary journey to unravel the mystery of your transformation. Metamorphosis is a first person adventure set in a surrealist world where your newfound abilities are your last and only hope for redemption.
12.8. Zero Strain
13.8. The Ambassador: Fractured Timelines
13.8. Through the Darkest of Times
Freeze time, outsmart your enemies and reverse the annihilation of your home in The Ambassador: Fractured timelines, a twin-stick fantasy shooter.
13.8. The Alto Collection
13.8. Boomerang Fu
Slice and dice your friends with boomerangs in this frantic physics party game. Join a crew of your favorite foods as you grill, chill and spill your enemies. Discover ridiculous power-ups and stack them together in deadly combinations.
13.8. Darkestville Castle
Like any decent demon Cid spends his nights performing all kind of evil deeds to the peaceful people of Darkestville. Little does he know that his old arch enemy is about to change his life forever.
14.8. EA Sports UFC 4
EA SPORTS UFC 4 -pelissä ottelutyylisi, saavutuksesi ja persoonallisuutesi muovaavat ottelijaa, joksi tulet. Miten tai missä tahansa pelaatkin, EA SPORTS UFC 4 asettaa "sinut" jokaisen ottelun keskipisteeseen.
14.8. Of Tanks and Demons III
Of Tanks and Demons III - it's the new game with the vibe of classic arcades of 80's. Collect photons, shoot demons, buy new tanks and improve them. Don't rely on brute force solely! Sometimes you need to outsmart your enemy, not just outgun them with bullets.
14.8. Linn: Path of Orchards
Step out of your conventional platforming habits and delve into the dynamic and rotating world of Linn, a modern puzzle platformer set in a fantastic and mysterious ancient world.
14.8. Dying Light: Hellraid
Kukaan ei tiedä, mistä omituinen pelikone on peräisin. Yhtenä päivänä Towerin asukkaat vain löysivät sen kellarista oudon sähkökatkoksen jälkeen. He veivät sen yläkertaan tietämättöminä, että heidän löytönsä oli portti toiseen maailmaan. Pistä Dying Light -kokemukseksi uusiksi käyttämällä tätä outoa laitetta. Pääset käsiksi Techlandin julkaisemattomaan ensimmäisen persoonan Hellraid-fantasiataistelupeliin perustuvaan uuteen pelimuotoon.
14.8. Bite the Bullet
Run, Gun and Eat your way through this roguelite RPG shooter. In a world where every enemy is edible, what you eat and how much you eat drives everything from your waistline to branching skill trees to weapon crafting (in your stomach, of course). Shoot fast. Eat big. Satisfy your appetite for destruction.
14.8. Car Mechanic Simulator Classic
Car Mechanic Simulator Classic challenges players to repair, paint, tune and drive cars. Build and expand your repair service empire in this incredibly detailed and highly realistic simulation game, where attention to car detail is astonishing.
14.8. Cooking Simulator
Play one of the best cooking games! Take control of a highly polished, realistic kitchen equipped with all kinds of utensils and stands. Unlock and master over 80 recipes or use dozens of lifelike ingredients to cook everything you like. A simulator spiced up with a dash of real-life physics!