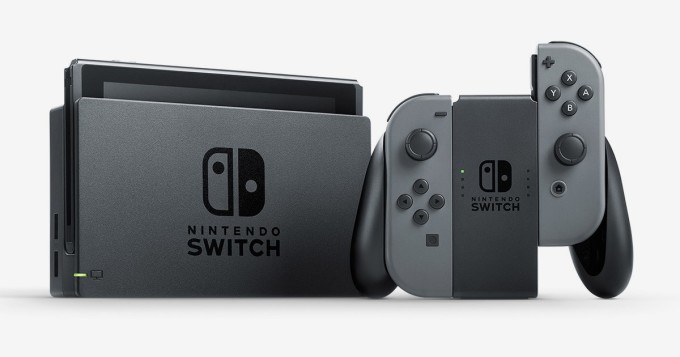 Nintendo
21:10 - 24.02.2020 / pelit / Findance
Nintendo Switch -peliuutuudet viikolla 9 / 2020 - hillitön määrä pelejä mm. Samurai Shodown, Metro 2033 Redux, Boulder Dash 30th Anniversary
Nintendo eShop tarjoaa tällä viikolla ostettavaksi seuraavat Nintendo Switch -uutuuspelit:
24.2. MathLand
25.2. Mega Man Zero/ZX Legacy Collection
Mega Man Zero/ZX Legacy Collection yhdistää samaan peliin kuusi klassikkopeliä: Mega Man Zero, 2, 3 ja 4 sekä Mega Man ZX ja ZX Advent.
25.2. Samurai Shodown
Kriitikoiden ylistämän King of Fighter XIV:n tekijöiden kehittämässä pelissä eri taustoista peräisin olevat taistelijat ottavat mittaa toisistaan legendaarisella taistelukentällä, jossa vain yksi isku voi merkitä eroa voiton ja tappion välillä!
25.2. Arcade Fuzz
Sisältää pelit TTV3 ja Warpzone Drifter
25.2. The Unholy Society
The Unholy Society, a quirky 2D adventure game mixed with action elements, is inspired by '80s and '90s movies, comic books, as well as everything else that fits into the categories of "iconic" and "pop culture".
25.2. Two Point Hospital
Suosittu sairaalanrakentamissimulaatio ilmestyy ensi kertaa konsoleille! RAKENNA, HOIDA ja PARANNA: Suunnittele upeita sairaaloita, koristele luomuksia, hoida epätavallisia sairauksia ja johda hankalaa henkilöstöä samalla kun laajennat terveydenhuolto-organisaatiosi kattamaan koko Two Pointin piirikunnan.
25.2. Hayfever
Help Thomas the Allergic Mailman gather all his lost letters in this challenging and unique 2D platformer! In Hayfever, the player takes control of Thomas – a young postman with a strong work ethic. There is just one tiny little issue… Thomas suffers from terrible (and we mean TERRIBLE) allergies.
25.2. Portal Dogs
In the puzzle platformer Portal Dogs, a horde of dogs are following their king through the portal world. The catch: you play with all dogs simultaneously.
25.2. Broken Lines
Broken Lines is a story-driven tactical RPG set in an alternate-history version of World War II. It's a game about a group of eight soldiers who crash-land behind enemy lines. It's up to you to lead them home while fending off the enemy and helping them deal with the horrors of war.
26.2. Vasilis
Vasilis is a hand-drawn adventure game. Vasilis, the main character, has lost her husband Peter in the rebellious city center. The city has plunged into chaos by constant riots, and almost every day something is burned or someone is killed.
26.2. Edgar - Bokbok in Boulzac
Crackpot outcast Edgar sets out to Boulzac to save his squash, and instead uncovers an unearthly secret at the heart of the city. A colourful, surreal and utterly bonkers point-and-click narrative adventure.
27.2. Kingdom Rush Frontiers
Command your troops through an epic (mis)adventure as you defend exotic lands from dragons, man-eating plants, and ghastly denizens of the underworld -all with flashy new towers, levels, heroes, and more goodies to help you crush your foes in this Fantasy Action Tower Defense game!
27.2. Heaven Dust
When you awake, you find yourself in a mansion, where was the secret research center, is now a maze full of horrible zombies and deadly traps. You'll have to escape by overcoming your fears, collecting items, solving innovative puzzles and revealing the cruel truth.
27.2. Wanderlust Travel Stories
Wanderlust Travel Stories is a bridge between literature and gaming. Step into the shoes of modern travelers—explore their desires, hopes and fears, and shape how their stories unfold. Make this journey your own.
27.2. Served!
Race + food = Served! A 1 to 4 players top-down racing game to be enjoyed well seated in your couch.Compete against your friends in frenzied waiter races through typical restaurants around the world.
27.2. Soul Axiom Rebooted
The new enhanced edition of Soul Axiom - a first-person story-driven adventure puzzle game, set in the beautiful, haunting cyber-world of Elysia. Collect unique hand powers, discover multiple endings and choose your own destiny as you unravel the mystery of your digital afterlife.
27.2. Boulder Dash 30th Anniversary
Boulder Dash - 30th Anniversary features classic retro-style gameplay with 220 exciting levels across 11 new, gorgeous and unique worlds, and 10 playable characters. The new level editor and Steam Workshop support offers potentially infinite replay with both user as well as community-created levels.
27.2. MouseCraft
Ever wondered what a cross between Tetris and Lemmings would look like? Well, wonder no more, 'cause... MouseCraft is here! MouseCraft is an A to B puzzle game where players help Schrödinger, the crazy cat scientist, in completing his mysterious, mice-powered invention.
27.2. Battlesloths
Sloths. Pizza. Chaos. Battlesloths 2025: The Great Pizza Wars is the fast-paced multiplayer competitive twin-stick shooter of your slothy dreams & the sequel to Battlesloths. Compete with up to four human players or AI sloths. Use a myriad of weaponry to destroy your enemies in a quest to... EAT. ALL.
27.2. Underhero
Underhero is a 2D side-scroller RPG adventure game with timing-based combat, so no turns! Inspired by Paper Mario and other RPGs, it tells the story of a world where the chosen hero has failed and an underling of the main villain takes his place as the new "hero".
27.2. Hero must die. again
The hero defeated the demon Guile, but lost his life in the process. Given five more days to put his affairs in order, guide him to the best possible funeral in this anti-RPG where he grows weaker.
27.2. Dual Brain Vol.3: Shapes
27.2. Voxelgram
Voxelgram is a relaxing 3D puzzle game where you sculpture models by following logical hints. It is a 3D variation of nonograms/picross. No guessing involved, only deduction and dioramas made out of solved puzzles!
28.2. Rune Factory 4 Special
28.2. Metro 2033 Redux
In 2013 the world was devastated by an apocalyptic event, annihilating almost all mankind and turning the Earth's surface into a poisonous wasteland. A handful of survivors took refuge in the depths of the Moscow underground, and human civilization entered a new Dark Age. The year is 2033.
28.2. Metro: Last Light Redux
It is the year 2034. Beneath the ruins of post-apocalyptic Moscow, in the tunnels of the Metro, the remnants of mankind are besieged by deadly threats from outside – and within. Mutants stalk the catacombs beneath the desolate surface, and hunt amidst the poisoned skies above.
Tilaa matkasi Tallinnaan helposti netin kautta Eckerö Linelta!
28.2. Bloodroots
Bloodrootsissa maailma on aseesi improvisoi ja sopeudu, kun lähdet alati muuttuvalle ja ultraväkivaltaisen veriselle kostoretkellesi villiä oudompaan länteen.
28.2. Bucket Knight
Bucket Knight is a classic run-and-gun platformer game. Even knights still have to pay taxes, loans and alimony. Help unnamed but brave knight in his sacred mission to find the Holy Grail (and make some money). Explore dungeons, slay enemies, avoid traps, stay alive and get rich!
28.2. Spartan Fist
Fight your way to fame, fortune and glory in this first-person puncher roguelite as you work to retrieve the fabled Spartan Fist. Tap your inner badass, and punch dudes so hard they explode.
28.2. Profane
Profane is a time-based twin-stick shooter where you must face ruthless bosses in intense 1v1's! Play as Talaal, the last Herald, hunted by her siblings. Time is your currency and health, use it to create ability combos and fight for glory on the leaderboards!
28.2. Ganbare! Super Strikers
Ganbare! Super Strikers is an innovative mix between Tactical RPG and Soccer. Win matches to level up and earn new equipment that will allow you to learn special abilities, boost your players' stats or protect yourself against altered status effects, such as Sleep, Silence or Poison.
28.2. Stab Stab Stab!
STAB STAB STAB on fysiikkapohjainen piikittelypaikallismoninpeli enintään kahdeksalle pelaajalle. Pistele ystäviäsi piikilläsi kilpailupelitilassa tai yhdistä voimasi ja puolusta tiimiäsi loputtomilta ja armottomilta vihollislaumoilta!
28.2. BE-A Walker
Take control of a huge mech on an alien planet! Shoot and trample the natives, avenge your brother, or forgive his killers? Join the rebels to restore peace on the exotic planet of Eldorado.
Kumiukolta kondomit edullisesti! Aina ilmainen ja huomaamaton toimitus!
www.kumiukko.fi
28.2. Ski Sniper
Have You ever wondered how difficult is to shoot a ski jumper on the fly with a sniper rifle? :) Ski Sniper gives You perfect opportunity to find out!
28.2. Skull Rogue
Skull Rogue is an RPG in the classic rogue-like style. You have to pump your ordinary skeleton to an incredible level from scratch.